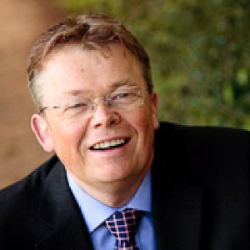 UTL was established in 1997 although our Directors have been in the industry since the 1980's (Pretty much when it all started).
We cut our teeth on RS232 & 423 Thick and Thinwire Ethernet and IBM cabling systems and Coax / Twinax. Over the years these systems have merged to the point where everything (including telephones) runs over the same generic structured cabling system.
Based in Winchester we work throughout the UK and Europe as a specialist network cabling company. We work with a wide range of corporate and SME customers, many of whom are leaders in their chosen field, and are proud to be still working with many  customers who joined us when we first started the company all those years ago.
Our engineers are permanently employed (most have been with us for years) and are highly skilled in the installation and testing of Copper and Optical Fibre cabling systems; including Category 6 Augmented (10Gbps) and both Single and Multimode Fibre Optics (100Gbps).We have our own team of engineering staff because it allows us to keep a firm control over the quality of your installation. That's not saying that contractors don't have a part to play; on larger installations, we have access to additional skilled labour when we need it, but your project will be supervised by us. That way you really know who you are dealing with.
One more really important thing……we own all of our installation and state of the art test equipment. If you have an emergency, we can get to site swiftly and sort out your network problems without any fuss.
I would just like to say a HUGE big thank you for the works done at Marriott. From the photos and documents everything has been very professionally installed and carried out and it is great to see such tidy and well fitted out IT Comms Cabinets. Thank you for a job well done. Marriott House Care Home